Hosted by Team Diversity




LOVE & PEACE




​Parade
​〜Hello, our Earth "Nakama"〜
2020 September 21st(Mon)
National Holiday

What is
LOVE & PEACE
​Parade?
Now, is the time to connect!

Embracing our differences amongst
race, ethnicity, nationalities, religions etc

For all livings on the Earth
to live with joy

We will
sing,
dance,
and pray

To unite towards a
sustainable, compassionate, and peaceful
world.
In the parade,
we will express our actions on SDGs through music, art, and cultural expressions to emphasize the importance of living in the world surrounded with love and peace.

Diverse groups of people will parade together
To understand each other better
To connect with communities of shared goals
To bring in new initiatives to collaborate as a part of the Earth "Nakama"
(a.k.a. Companions working together towards a shared goal).
Achieving SDGs by 2030
(Sustainable Development Goals by UN)

"We want to organize a parade where we can create a peaceful world with Hibakusha people"
History of
LOVE & PEACE Parade
Above was the reason the "SDGs Happy Earth Parade" began.
In 2018 and 2019, "SDGs Happy Earth Parade" focused on promoting SDGs to the public during the parade.
We have recently changed the name to "LOVE & PEACE Parade" to be more inclusive and inviting various groups/organizations to join our parade.
* Hibakusha : Person affected by atomic bomb
Organized the 1st
"Yes Peace! SDGs Happy Earth Parade"
(22 organizations, about 300 people participated)
Changed the name to "LOVE & PEACE Parade" to expand our network and focus on SDGs.
Organized the 2nd
"SDGs Happy Earth Parade in Shibuya" and the number of participants doubled from a previous year!
(45 organizations, about 600 people participated)
Unated Nations University
​Omotesando →
Meiji-jingumae →
Shibuya
Unated Nations University
Toei Bus (Shibu 88)
4 mins by bus from Shibuya Station
Get off at bus stop "Aoyama Gakuin Mae" and
take a 2 mins walk
5 mins walk from
Metro Omotesando Station Exit B2
OR
10 mins walk from
JR / Metro Shibuya Station

Organized by:LOVE & PEACE Parade "Team Diversity" Committee members
Placards are allowed to bring during the parade, however, we do ask the participants to have a placard that follows the parade's mission with messages that is loving and peaceful, and is appropriate for the children.
Please refrain from solicitation or sales on expensive product / multilevel marketing.
パレードで愛と文化の力ならば世界平和を実現できることを全地球に表現することが楽しみです。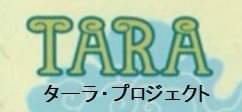 同じ音楽で自由に踊るDW。個々違うのに繋がる幸せ。違うまま共存できる社会を願って。
まずはみんなで知ることで未来はきっと笑顔になる。 未来を考えるみんなで。 繋がりましょう!
ヒバクシャが誰よりも強く願う核のない平和な世界への思いを、ぜひ共有してもらいたい。
縄文時代の歌、アワ歌を歌いながらパレードし、世界の愛と平和を祈ります。
むすびの会は、人と人、団体と団体を結ぶ活動をしています。パレードに沢山の人や、想いを、結び、ご縁を繋ぎます。
March 2020
An interview to the organizers ( Anzai and Tezuka) and overview of the committee meeting is now available to watch on YouTube!

[Closed] A-port Crowdfunding launched!

Accepting contributions between 2020 January13th ~2020 March 31st!
(Click the poster above to see more details, and how YOU can participate!)
​
​
We are now able to host the parade upcoming September.
To have a space and environment for people to connect, we have decided to host 3 meetups until the parade.


If you have signed up for the parade, we ask everyone to attend at least one time during the meetups to connect and learn more of each other before the parade.


We will get back to you shortly.